event Images
Click to Enlarge.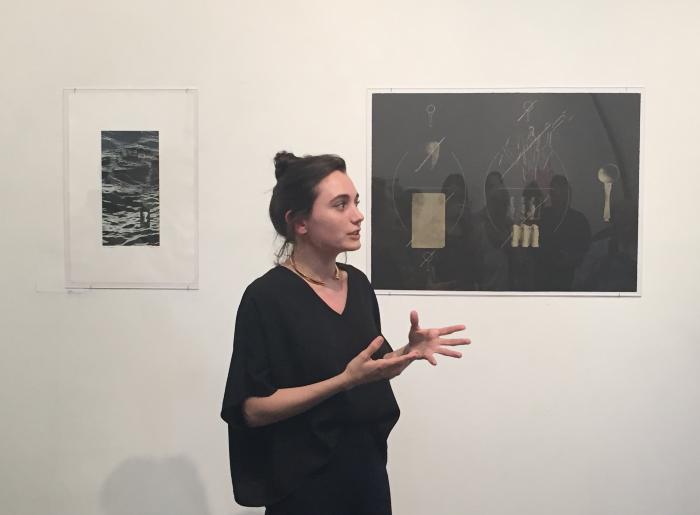 Ana Torok speaking about the work of Tomie Arai and Phillip Chen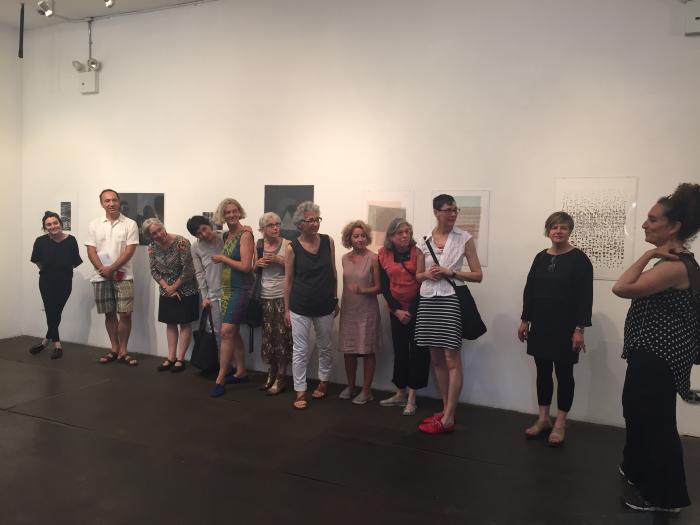 Curator Ana Torok with artists in the exhibition.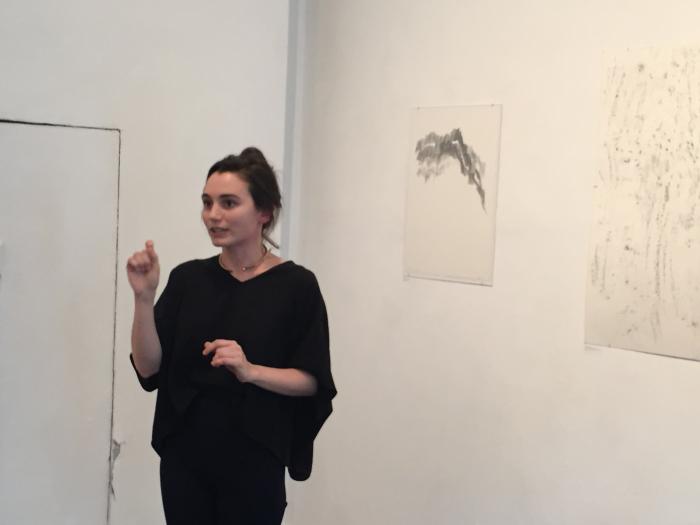 Curator's Talk
About the event

Curator's Talk by Ana Torok

Artists: Tomie Arai, Ernst Benkert, Lucile Bertrand, Hovey Brock, Stephanie Brody-Lederman, Hedwig Brouckaert, Beth Caspar, Phillip Chen, Yvette Cohen, Grace DeGennaro, Karni Dorell, Pauline Galiana, Marietta Hoferer, Toine Horvers, Richard Howe, James Jack, Damon Kowarsky, Michael Kukla, Stephen Maine, Karen Helga Maurstig, Portia Munson, Florence Neal, Claudia Sbrissa, Matthew Thomas, Josette Urso


Featuring 42 works by 25 artists, Stack/File: Selections from the Kentler Flatfiles is a dual-platformed curatorial experiment designed to re-create the agency inherent to the process of exploring the Kentler Flatfiles. The first platform, Stack, is a traditional selections show using the layered and stacked storage of the Flatfiles as a theoretical catalyst to explore issues relating to superimposition. The second platform, File, is an online, conceptual record of the curatorial process, including the chronology of significant events leading up to the opening and expanded considerations of each artwork in the exhibition.
 
Independent Curator Ana Torok has worked in the curatorial departments of the Solomon R. Guggenheim Museum and the Whitney Museum of American Art. In her interactive approach to showcasing the contents of the Kentler Flatfiles, including works by over 230 artists, Torok references Robert Morris's 1962 conceptual piece Card File along with the physical structure of the flatfile itself. The artworks selected combined with the exhibition's innovative web presence reveal themes of simultaneity, association and discovery inherent to both organizational structures. A brochure with an essay by the curator accompanies the exhibition.