event Images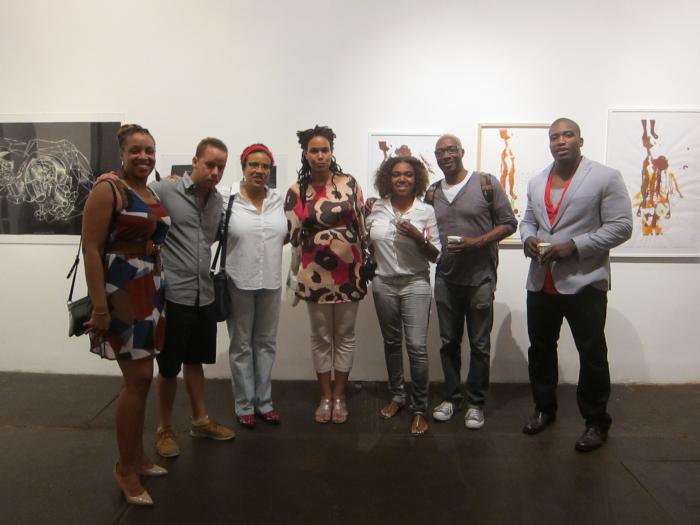 Alexandria Smith, Yashua Klos, Camille Ann Brewer, Jasmine Murrell, Jamea Richmond-Edwards, Duron Jackson, Matthew Thomas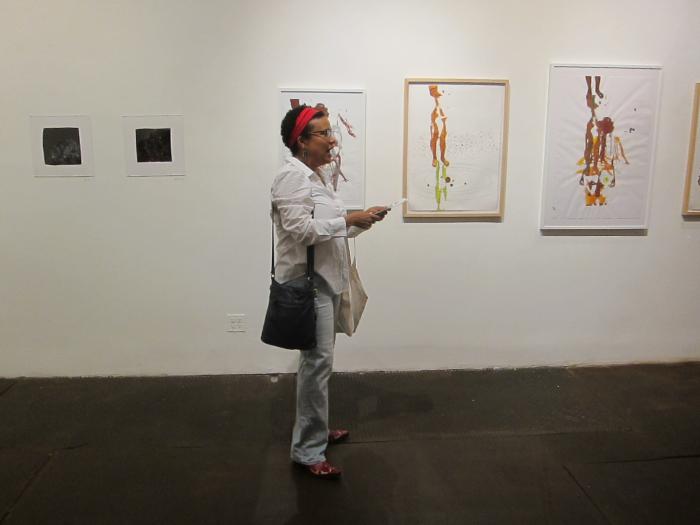 Camille Ann Brewer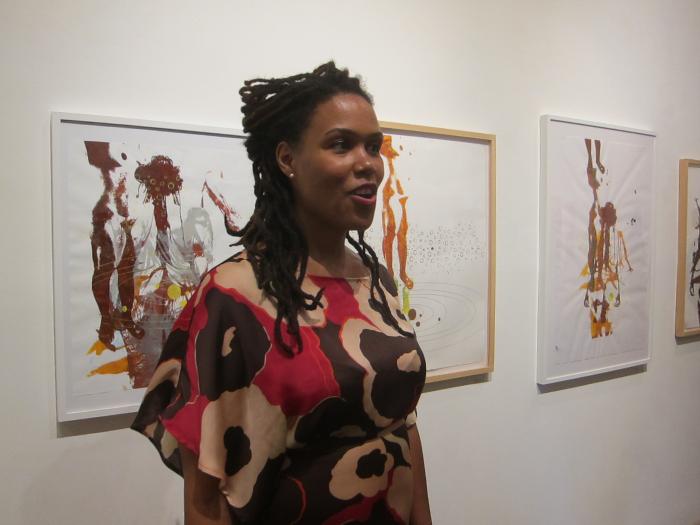 Jasmine Murrell with her works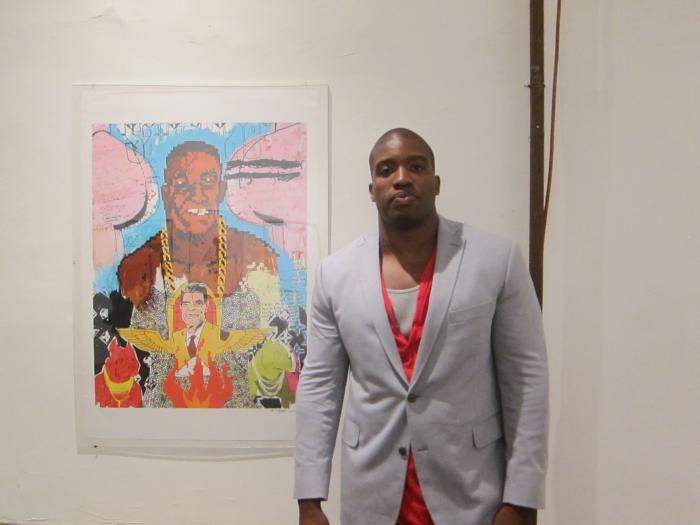 Matthew Thomas with his work.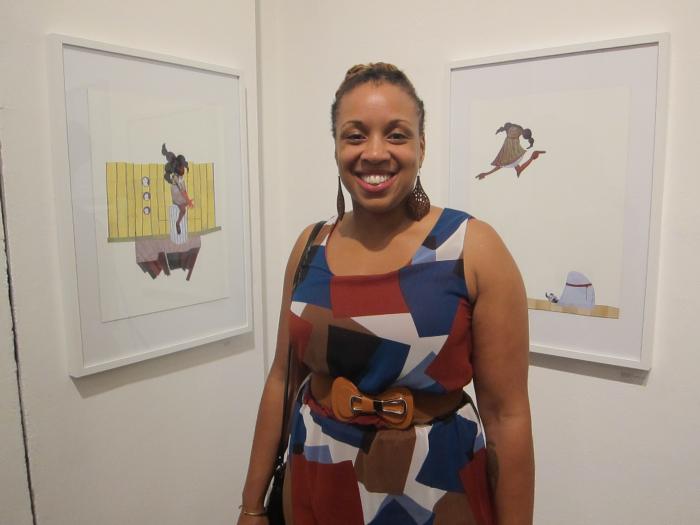 Alexandria Smith with her works.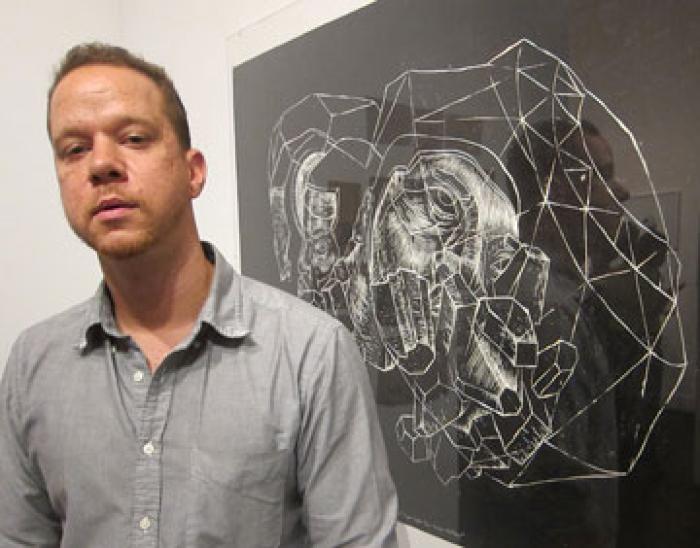 Yashua Klos with print.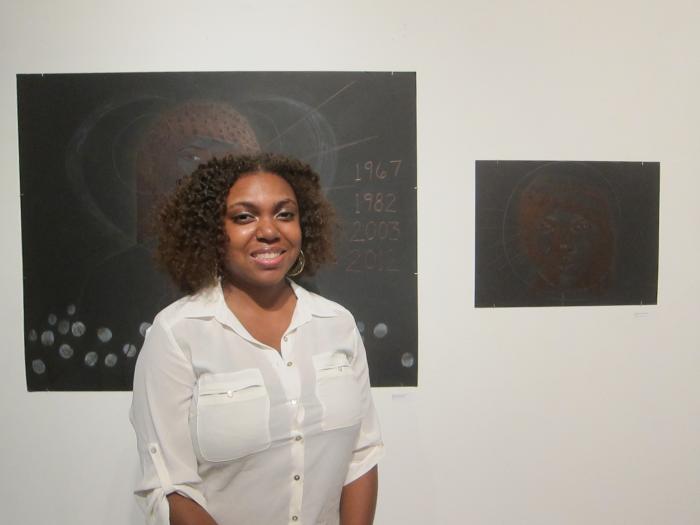 Jamea Richmond-Edwards in front her drawings.
Press and Promotion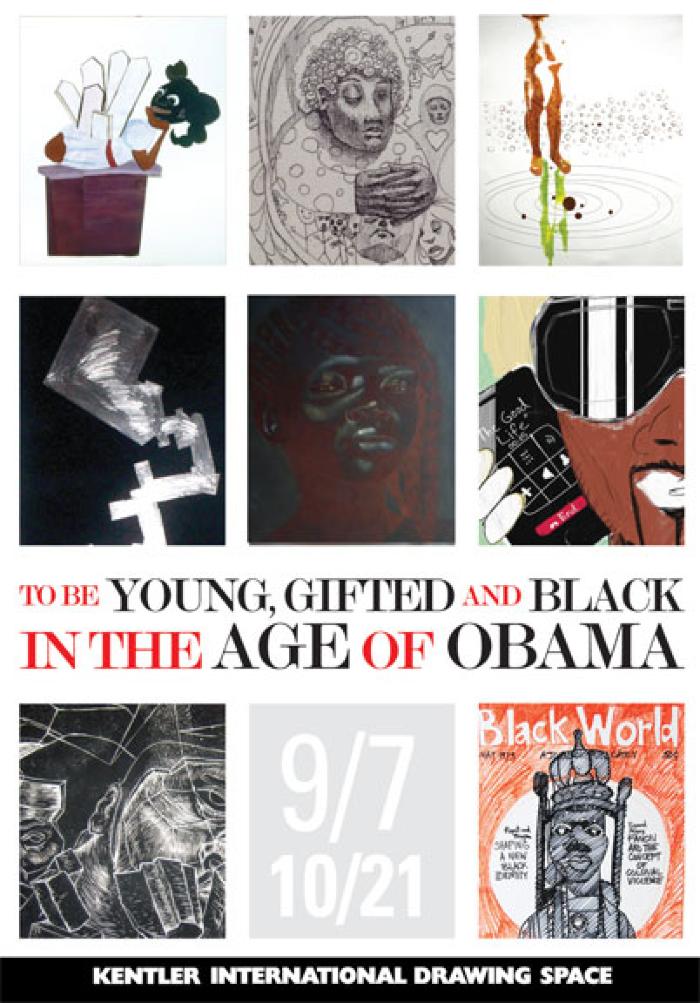 Exhibition card
About the event
"
To Be Young, Gifted and Black in the Age of Obama" is an art exhibition featuring new drawings by eight African American visual artists responding to writings from the Black Arts Movement of the late 1960s.  The exhibition features the work of Alonzo Edwards, Duron Jackson, Yashua Klos, Jasmine Murrell, Jamea Richmond-Edwards, Senghor Reid, Alexandria Smith, and Matthew Thomas; and is curated by Camille Ann Brewer. 
All born after the early 1970s, the artists in this exhibition were asked to read selected writings from the Black Arts Movement (BAM), the artistic branch of the Black Power movement, and create drawings in response to the readings.  Given the rich history of BAM that defined cultural aesthetics in many art forms during a specific time period in American history, what does it mean for African American artists, who were not born during the time of the BAM, to be young, gifted and black in the age of an Obama presidency?  The artists explore the question.
EVENT VIDEO:
Curator's Talk with Camille Ann Brewer